ThinkFoodGroup needed a custom digital solution to promote their restaurants and increase discoverability.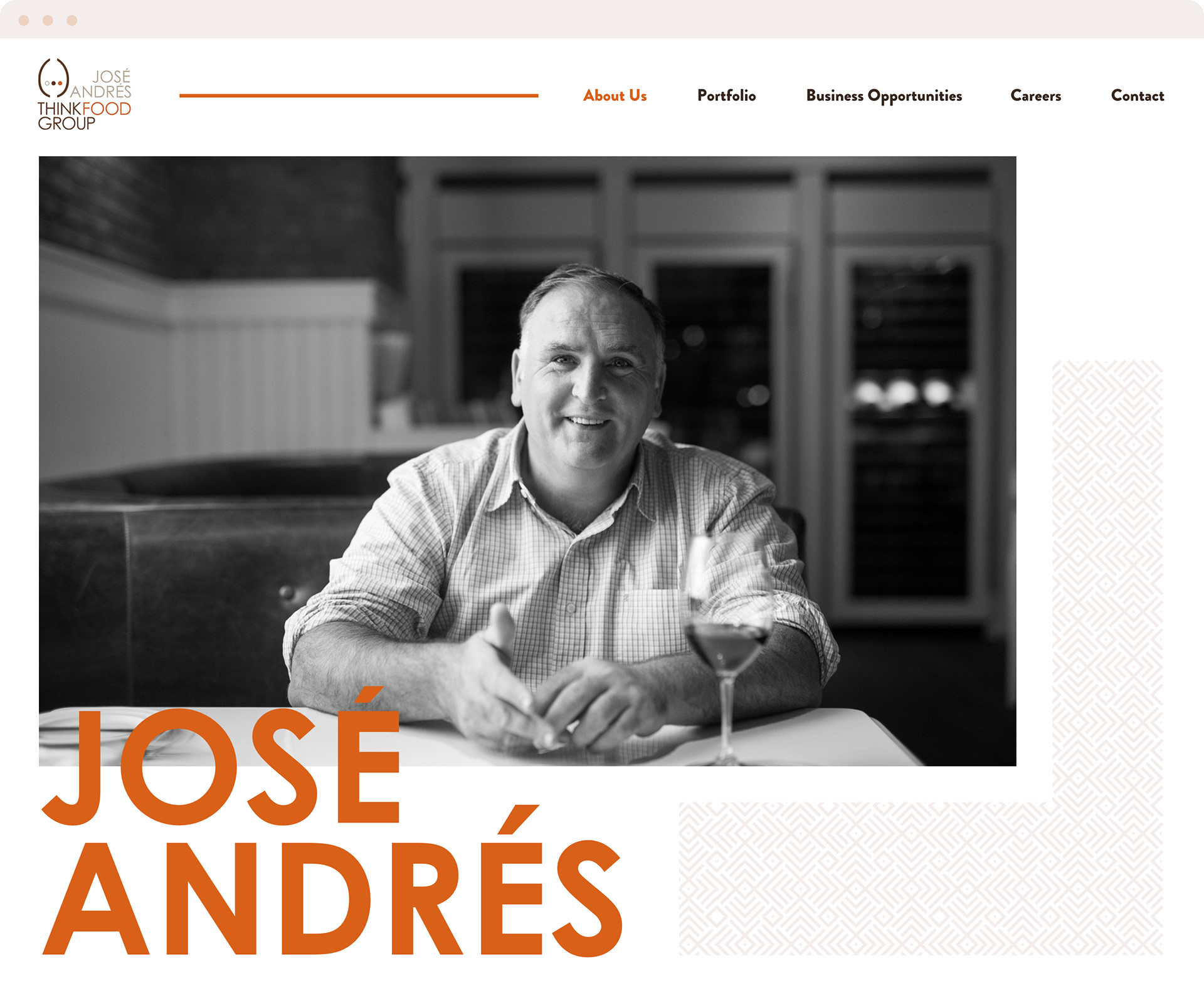 Their website needed upgrades that would encourage B2B partnerships and attract professionals. I was the lead designer responsible for the updated brand and website UI/UX.
After conducting user research and discussions with TFG leadership, it became clear that a critical goal for the project was to highlight the incredible food coming out of TFG's restaurants and create a site flexible enough to handle their worldwide growth.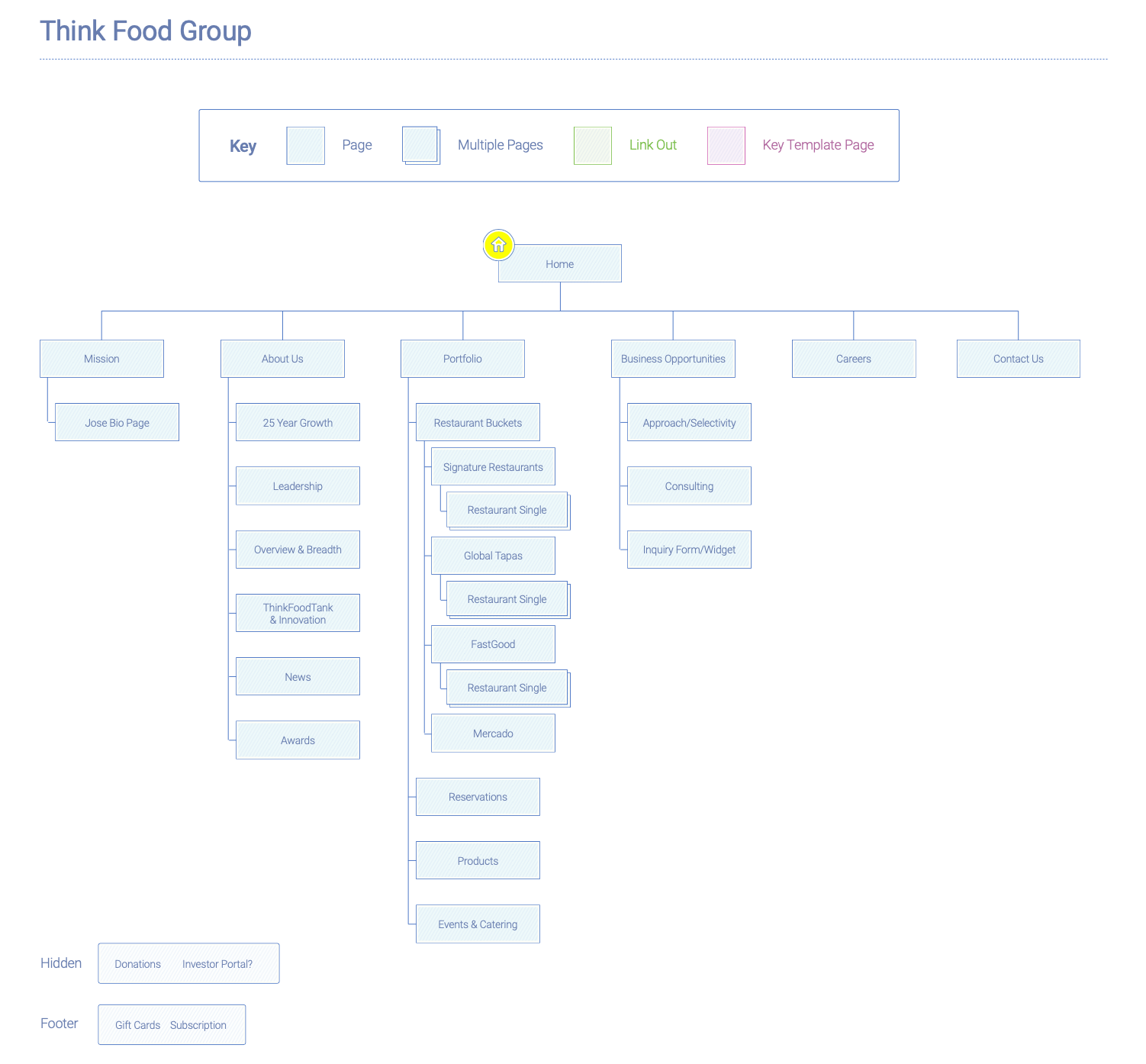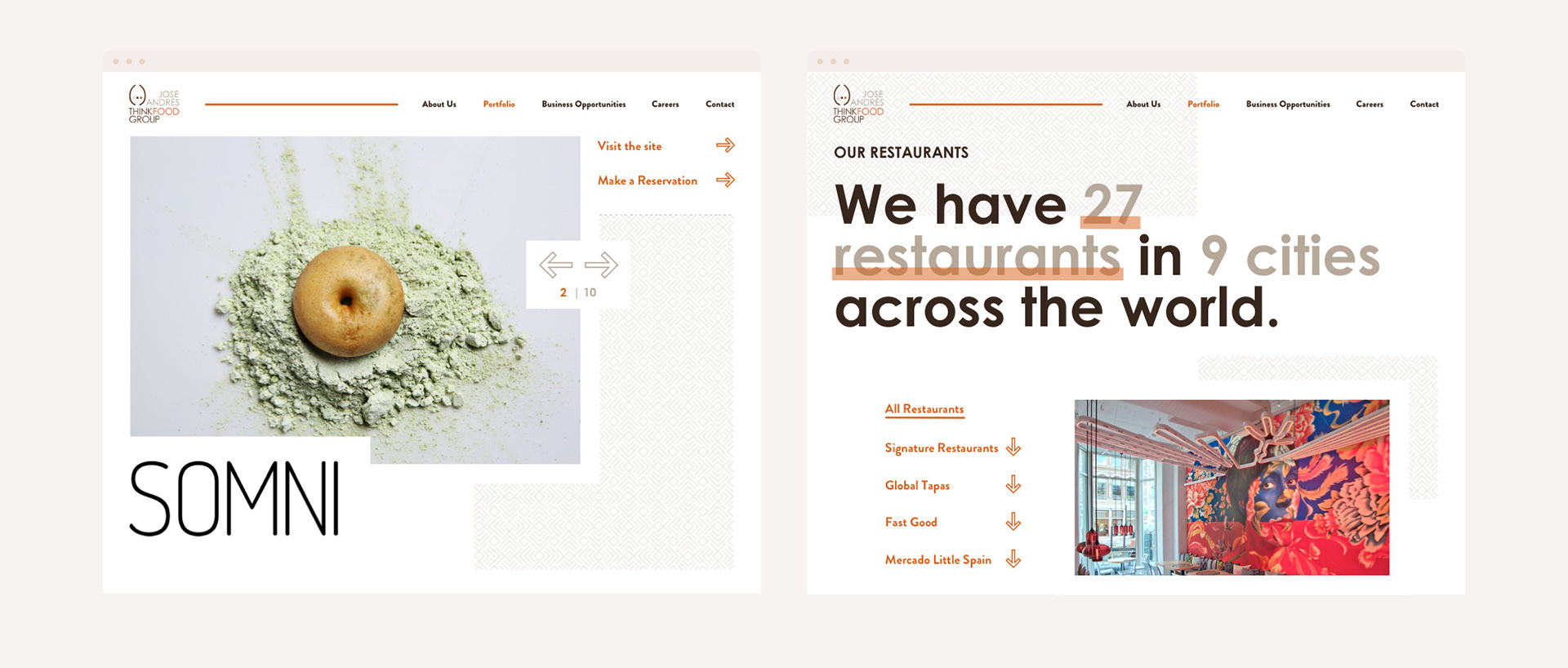 To solve this problem, I designed a two-pronged approach to ensure that users were able to identify restaurants that they wanted to access easily, yet at the same time allow for discoverability when casually browsing. Users can find restaurants either by navigating to different restaurant groups using the sub-navigation & anchor link system or by using the "All Restaurant" modal.
From a visual standpoint, at its core, the design is centered in José's heritage, with patterns calling back to his Spanish roots with modern twists, indicative of his approach to food. Large bold typography partnered with photography, bespoke animations, and an occasional broken-grid element creates striking geometric forms across the website. This unique elevated feel has helped ThinkFoodGroup attract professionals and embark on new B2B partnerships.