Ford Foundation Salon Series
Lead Designer • Brand Expression, Website Design
Ford needed a custom virtual event platform for its upcoming Salon Series. Currently in progress is a fully custom event platform with stages, community engagement, and a registration process like no other.
This project is in progress. Stay tuned!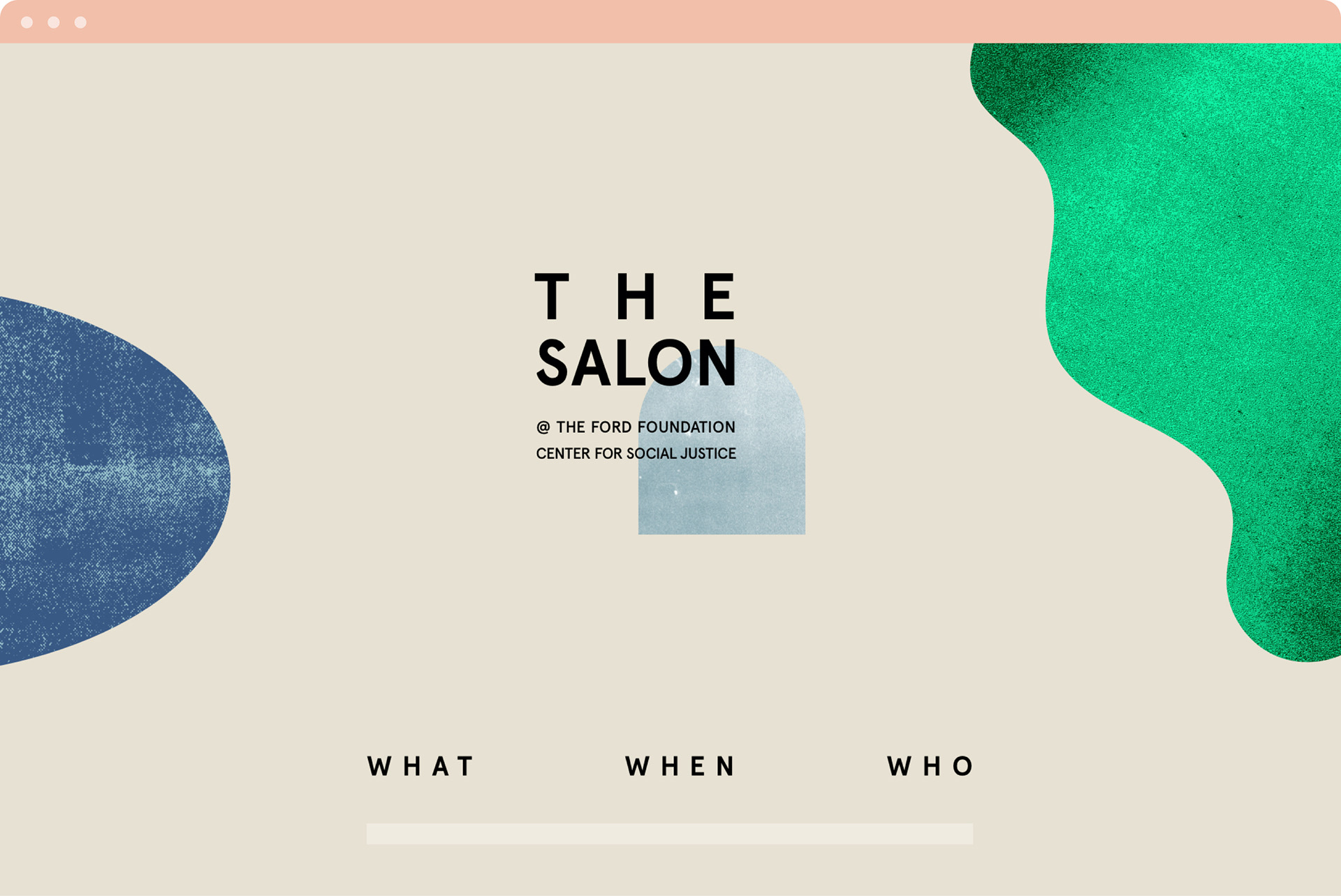 The site takes cues from the Salon's logo by incorporating playful geometric shapes and typography to evoke a sense of curiosity and friendliness.