DigiContract had a general idea of how they wanted their application to operate, but needed assistance in designing their beta.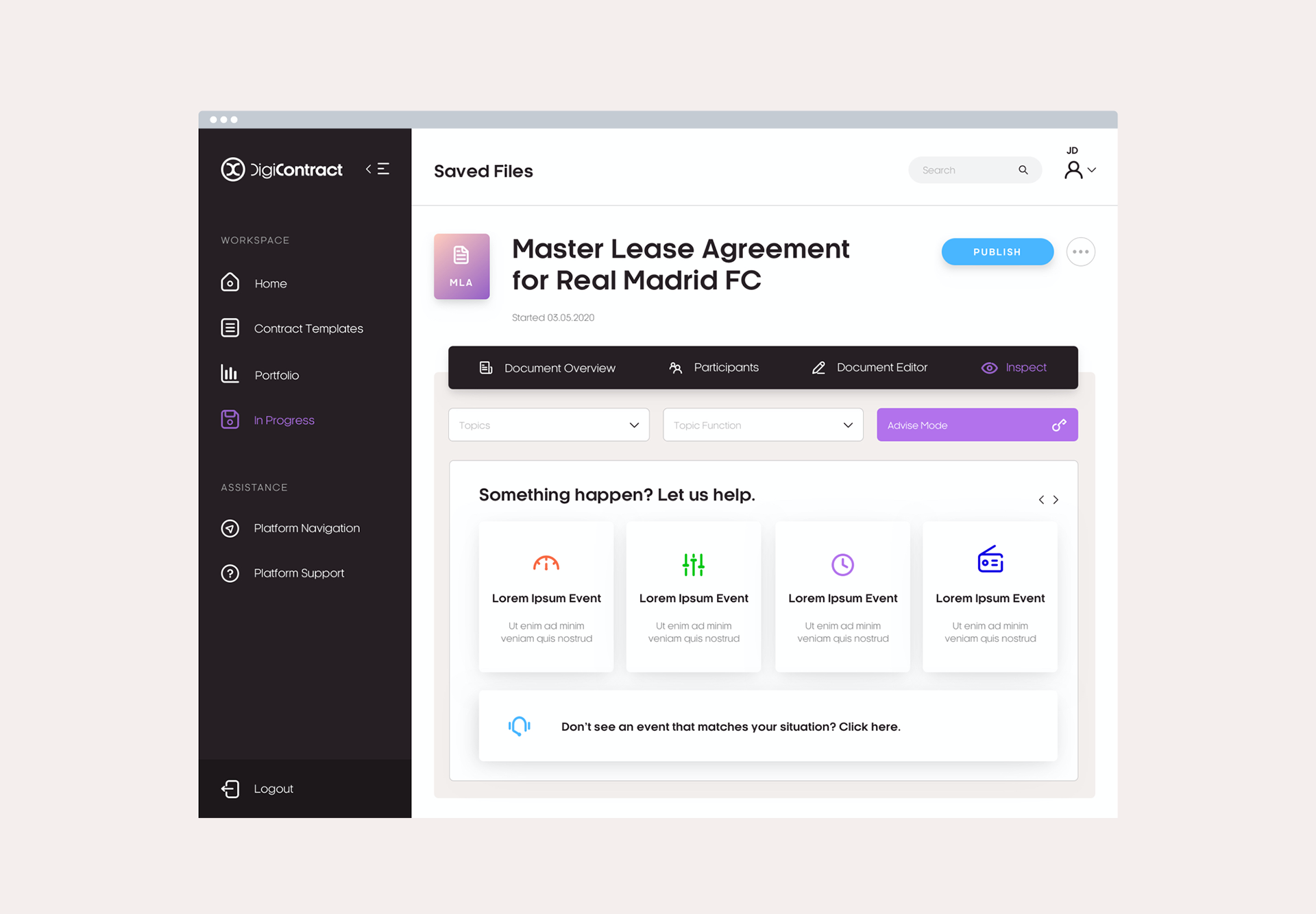 As the Lead Product Designer on the project, I was in charge of designing the application and creating a product design system flexible to handle future needs.
To start, I re-organized the overall architecture of the application based on user testing within our organization. I made changes to the existing structure based on where usability tests showed that it was succeeding or failing. For example, I found that "Drafts" and "Saved Files" were interconnected yet serving different purposes, so I separated the two sections of the app and renamed them to be "Contract Templates" and "In Progress."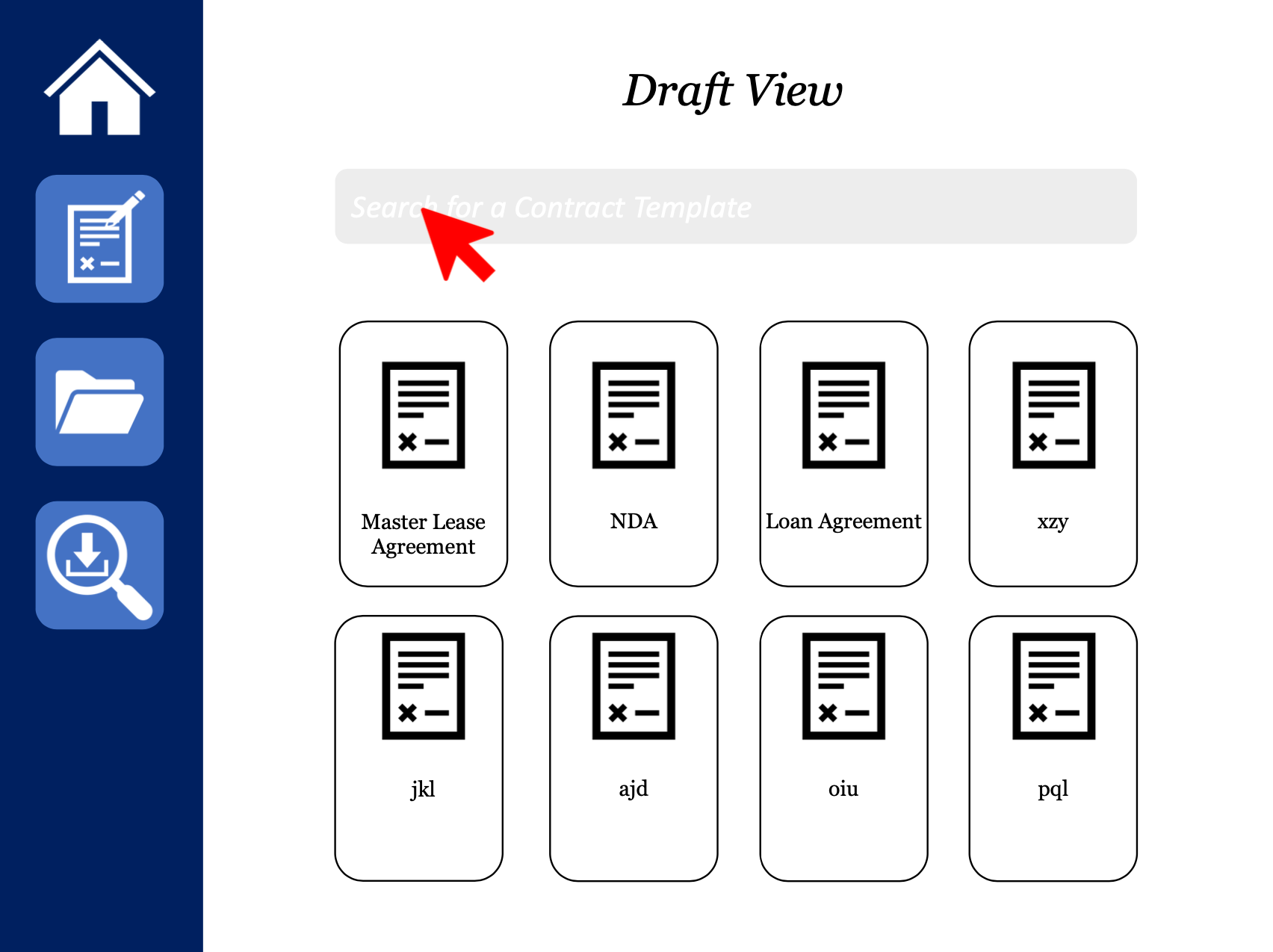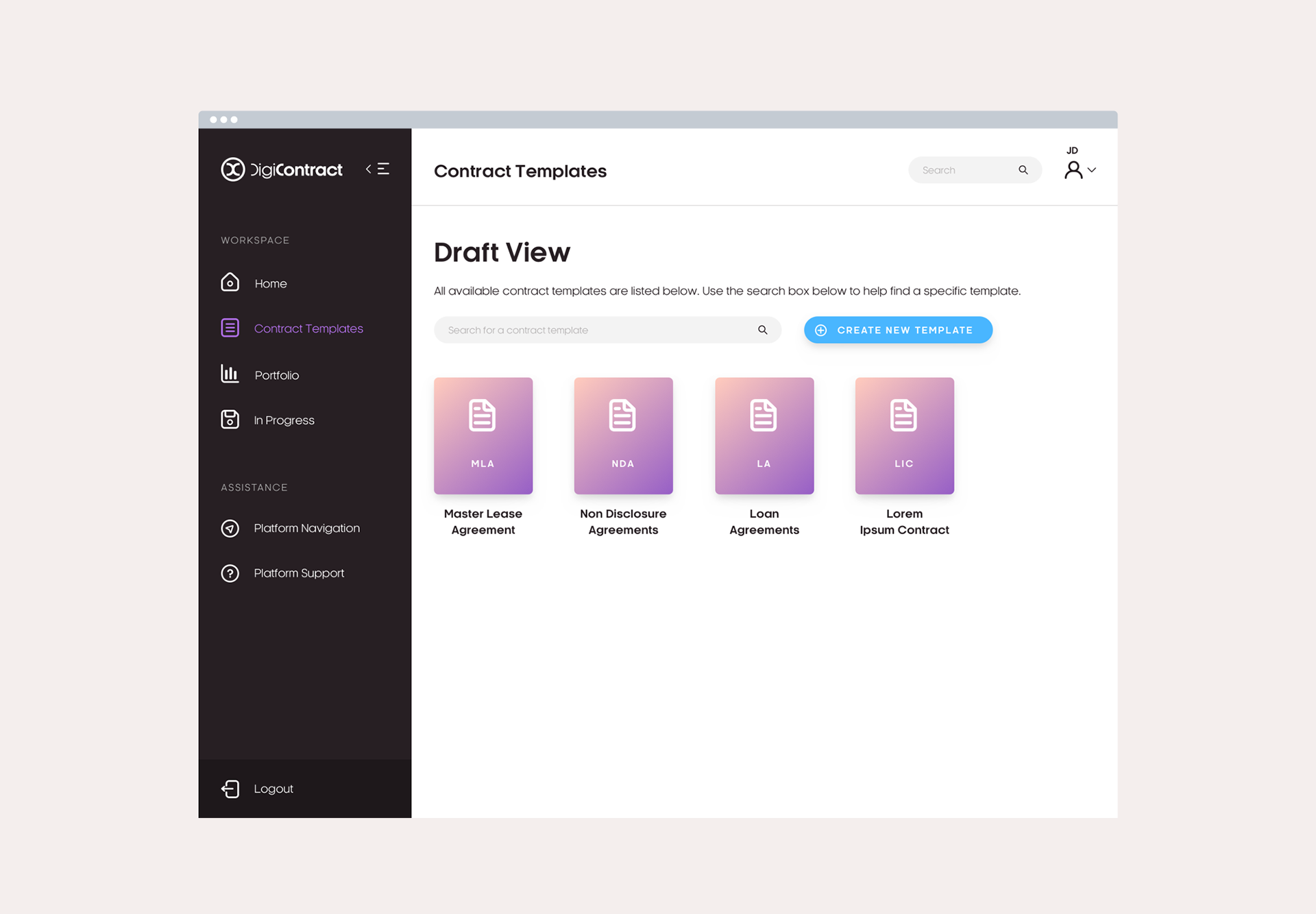 When creating the home dashboard, I identified the target user base (lease professionals and accountants of 30-50 years without law degrees) and re-oriented the design to focus on offering the most helpful information for that group: providing live insight into what contracts need attention based on either progress or recent events.
With the overall structure updated, I then used the Brand & UI Styleguide that I had created to mock up the UI for the core and templated pages.