DigiContract
Lead Designer • Product Design, Brand Expression
As Lead Product Designer for DigiContract's desktop application, I started by creating a Brand & UI Styleguide inspired by their existing logo & color palette. I then applied the components from the Styleguide to build a robust design system for the application.
DigiContract is in the process of building the application.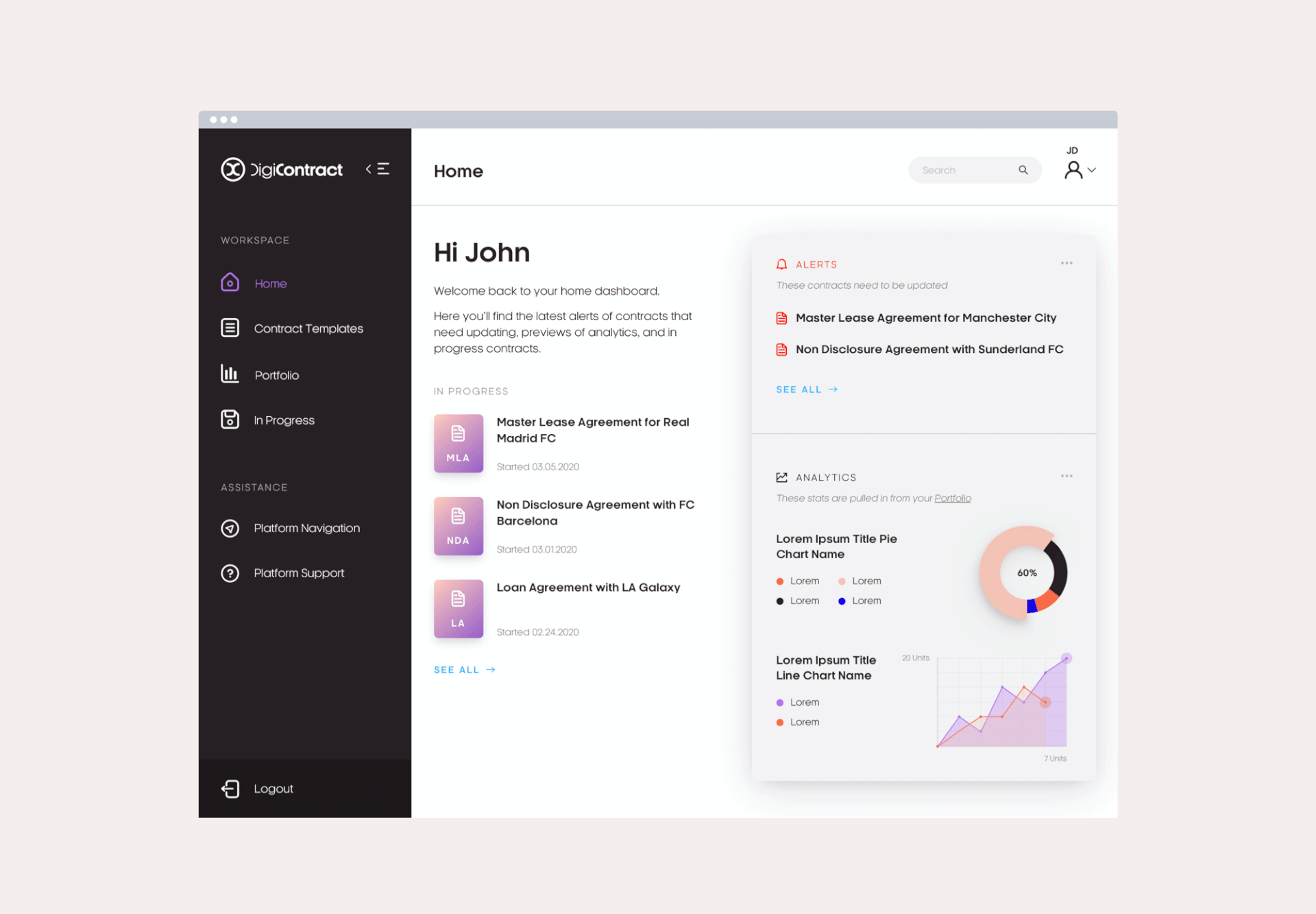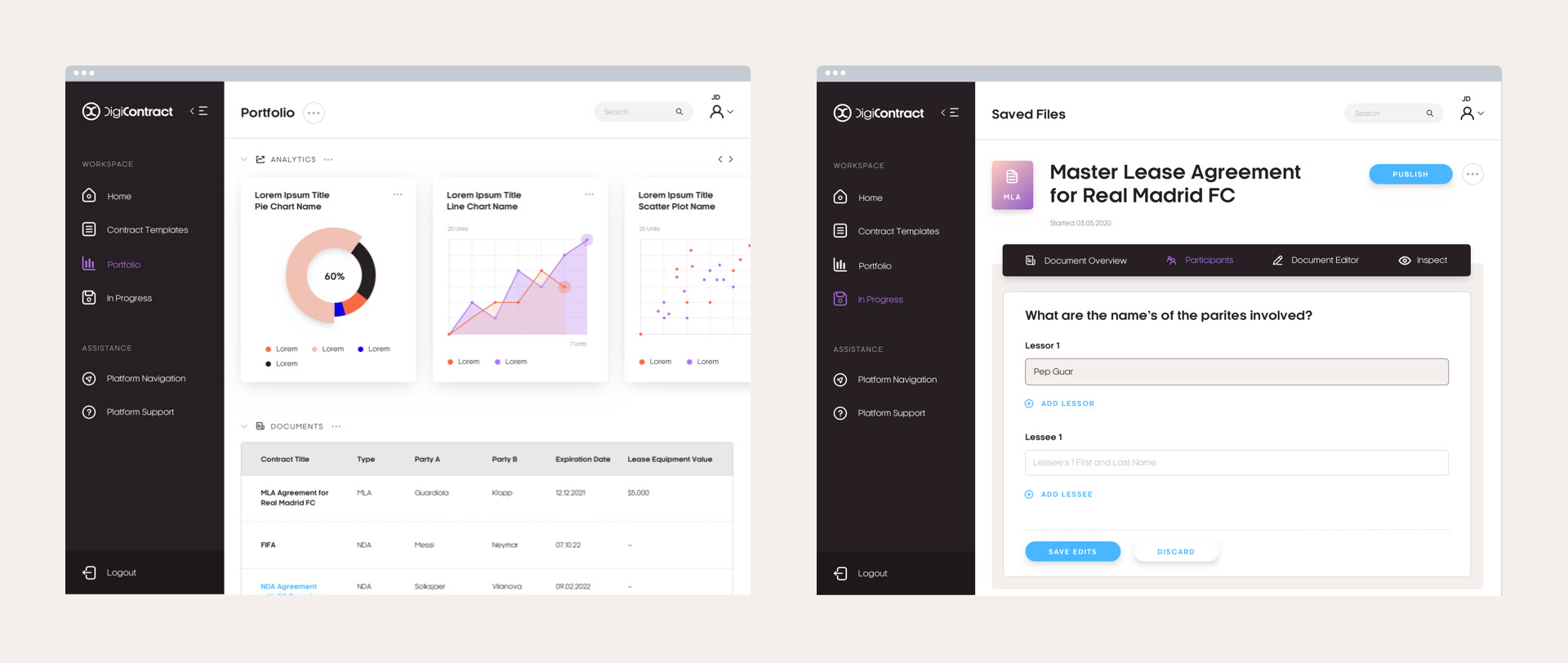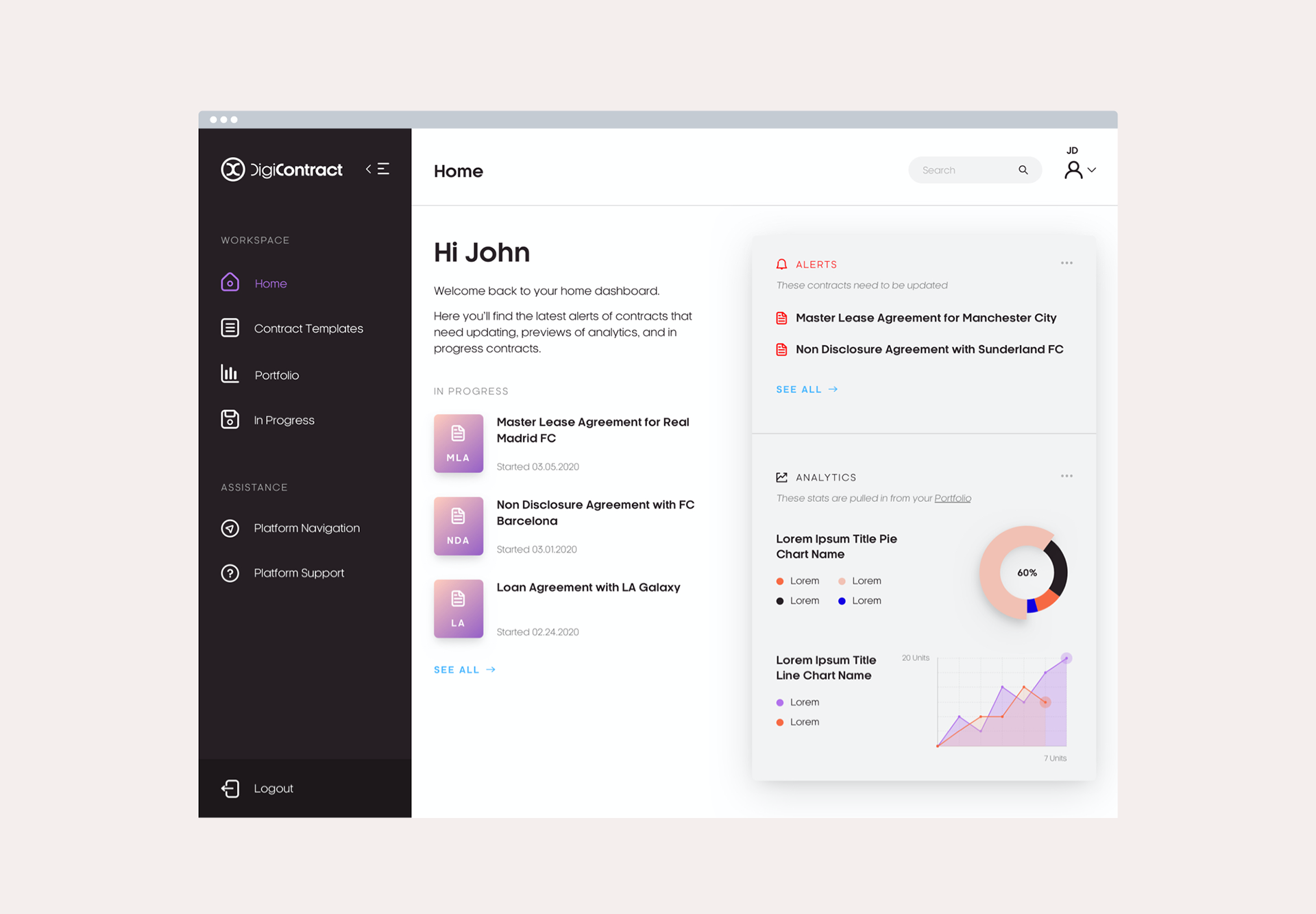 The Brand & UI Styleguide laid the foundation for creating a vibrant and intuitive interface, with gradients, iconography, and data visualizations at the forefront of the design.